Supreme continua la sua importante serie di collaborazioni, tornando con l'attesissima gamma di collaborazioni con Tiffany & Co. per l'autunno 2021. Per l'occasione verrà rilasciata anche una Box Logo Supreme a tema Tiffany.
Cosa include la collezione
Anticipata la scorsa settimana, la collezione "Return to Tiffany®", ora completamente svelata, è ispirata a pezzi lanciati originariamente negli anni '60. La collaborazione è composta da un ciondolo a forma di cuore, una collana di perle a forma di ovale, un braccialetto a stella, orecchini con borchie a forma di cuore, un portachiavi a forma di cuore, un portachiavi a forma di ovale e una T-shirt Box Logo.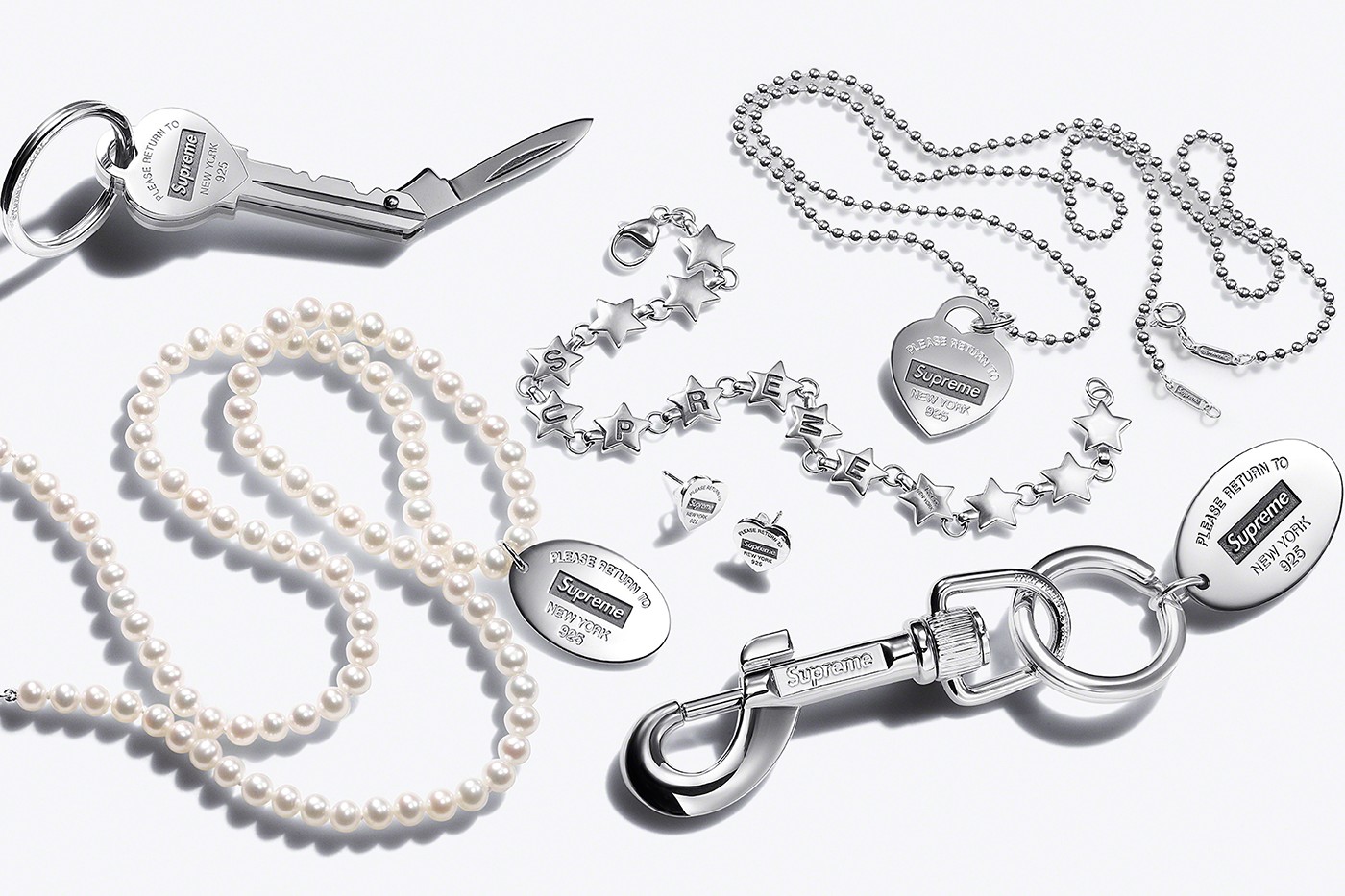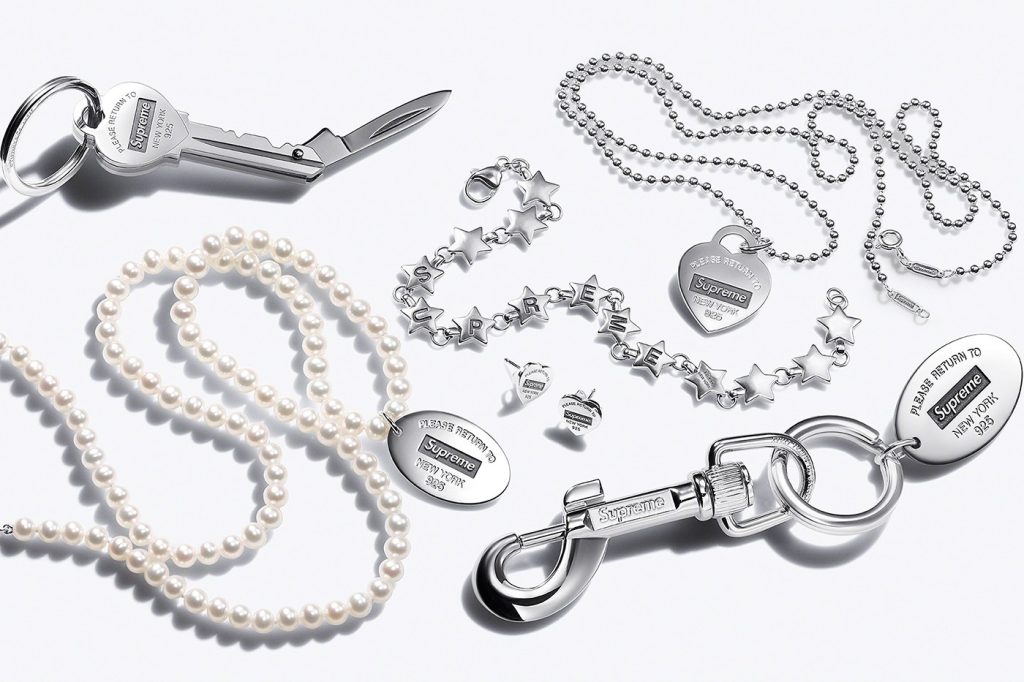 Il design degli articoli
Il design principale della collezione "Return to Tiffany®" presenta la scritta "PLEASE RETURN TO" arcuata in alto, con il marchio del box logo di Supreme direttamente sotto, sottolineato da un testo che celebra le radici "NEW YORK" di entrambi i marchi e "925" che indica la lega d'argento di Tiffany. Ogni gioiello è realizzato in argento sterling, in linea con le versioni di Tiffany & Co., e la collana di perle Oval Tag presenta perle coltivate d'acqua dolce. Mentre la T-shirt di accompagnamento è una ripresa del classico Box Logo Supreme in blu Tiffany con la scritta "Supreme" in contrasto bianco e la firma di Tiffany & Co. sul retro.
Data di uscita e dove acquistare
La collaborazione Supreme x Tiffany & Co. Fall 2021 sarà disponibile all'acquisto a partire dalle ore 17:00 dell'11 Novembre 2021 sul sito ufficiale Supreme (Clicca qui per accedere allo store).
Immagini ufficiali della collezione